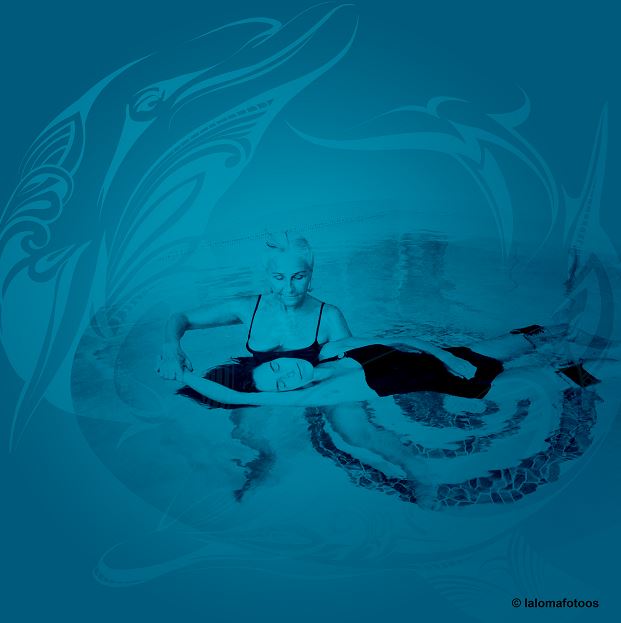 Our WATA Courses
We would like to maintain the balance between the WATER element and the EARTH element.
For this reason, our aquatic trainings include half learning in the water (see description below by module) and the other part indoors or outdoors.
For the LAND practices, we work on specific themes for each module. These qualities, these self-knowledge tools and these support tools are important to us in aquatic work.
2 examples of topics covered:
In WATA FUNDAMENTAL: learning to know and manage our healthy limits is one of the main themes. Healthy boundaries generate healthy exchanges. Fuzzy boundaries generate problematic exchanges. By setting clear boundaries, we defined ourselves in relation to others. To do so, we must be able to identify and respect our needs, our feelings, our thoughts and our energy. All this becomes naturally clearer by practicing in a framework of kindness and listening.
---
WATA : WAsserTAnzen – Waterdance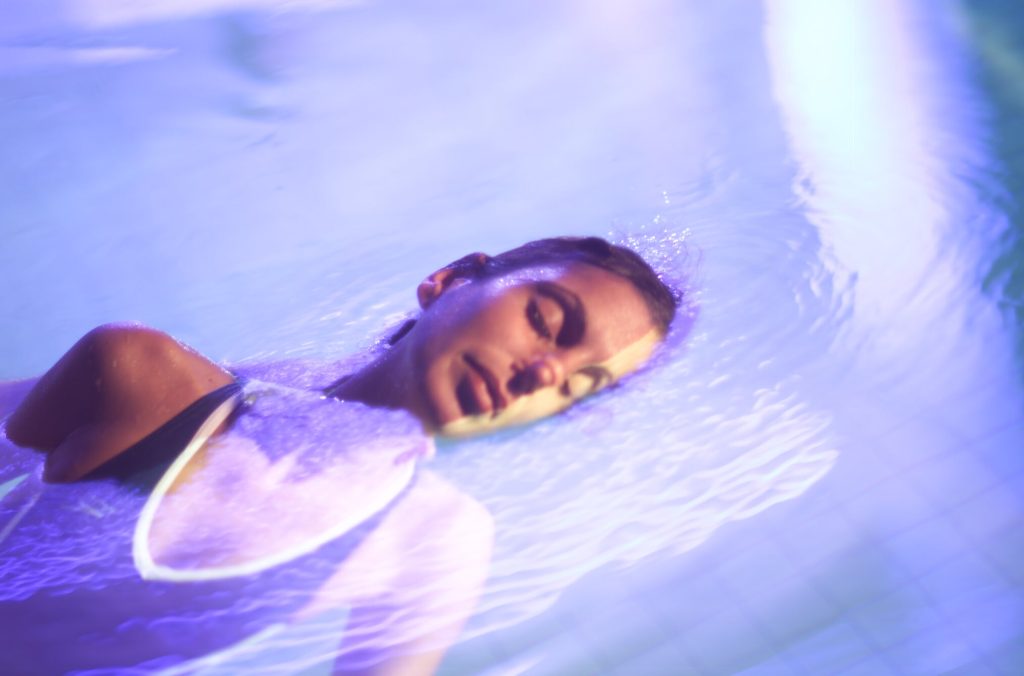 MODULE 1 . WATA FUNDAMENTAL
Duration: 6 days (50 hrs)
Prerequisites: None
Focus: anchoring, posture (giver and receiver), breathing
Teaching:
The basic movement is the "water breath dance". We float the person in our arms and let them sink slightly into the water, synchronizing our breaths. This connection will accompany the giver and the receiver throughout the session, on the surface and under water.
The other learning themes are the practice of the beginning and the end of a session as well as the basic movements, the essential core of this form of aquatic treatment.
The second part of this training is devoted to a playful and attentive introduction to bring our partner under water. Fears or apprehensions of going underwater will be welcomed, to take the time to become fluid and integrate
---
MODULE 2 .  WATA I
Duration: 6 days (50 hrs)
Prerequisites: WATA FUNDAMENTAL or WATSU® I or WATSU® FUNDAMENTAL + passerelle
Focus: breathing, safety, fluidity
Teaching:
We explore the art of connecting with the breath and establishing a deep connection with our partners, in order to build a relationship of trust to bring them underwater. Through practice with different body morphologies, we learn to adapt our technique and find more security, fluidity and poetry in our movements.
By guiding the person underwater through "kumbhaka" (holding the breath in Pranayama), we invite them to relax and touch deep states of silence, freedom, and joy. Any fears related to immersion in water are welcomed with an attitude of presence and benevolence.
We learn the short form of WATA I (more than 20 different positions and movements).
We attach particular importance to creating a safe space, softness, and fluidity, to experience freedom and joy.
---
MODULE 3 . WATA II
Duration: 6 days (50 hrs)
Prerequisites: WATA I
Focus: fluidity, dance
Teaching:
New movements and sequences enrich our palette of knowledge. We move from the short form (WATA I) to the advanced form to enter more into a space of fluidity and grace. Students learn to chain and link movements, WATA begins to look like a real dance.
At the end of this course, we have the necessary tools to give complete sessions, in complete safety, as well as to initiate a deep and joyful healing work.
---
MODULE 4 . WATA INTEGRATION
Duration: 3 days (25 hrs) + 2 x 1,5 hrs (ind. supervision)
Prerequisites: WATA I & II, individual supervision WATA I & II
Focus: professional practice, technical adjustments
Teaching:
We are refining the mastery of the movements learned during WATA I and II. We bring useful nuances and adjustments to the students allowing them to link and chain the movements between them.
A session – feeling session – is given to an invited person who does not necessarily have any experience of underwater sessions. This allows, in a protected setting, to live a valuable experience with an "inexperienced WATA receiver".
Based on this session, each student receives personal feedback from their client (written) and from the teachers (oral). The whole group benefits from this important sharing circle, which transmits practical advice to optimize technique and movements and which opens up the space to assess whether each student has been able to meet the needs or particularities of their client.
---
MODULE 5 . WATA III
Duration: 5 days (50 hrs)
Prerequisites: WATA II
Focus: creativity, spontaneity, openness
Teaching:
This course is like a journey inviting to more creativity and spontaneity. Together, we seek to create an atmosphere that truly allows presence and play. We focus on the present moment and integrate it into ourselves with all our senses. In this state of presence, our dance is directly connected to the other, creative, spontaneous, daring, and perhaps different from anything we have experienced so far in WATA.
Only then does the WATA become a real dance in the water, a dance in which both partners participate in true dedication. Dedication is to be taken here in the sense of moving and letting it move without determined intention, floating and letting it float in this unique moment… Perhaps then we will have the chance to touch the feeling of eternity or of something greater than ourselves.