Our Trainings
Our training courses are certified.
Find below the information to become a WABA (Worldwide Aquatic Bodywork Association) and IAKA (Aquatische Körperarbeit or Aquatic Bodywork) certified practitioner as well as the training schedule.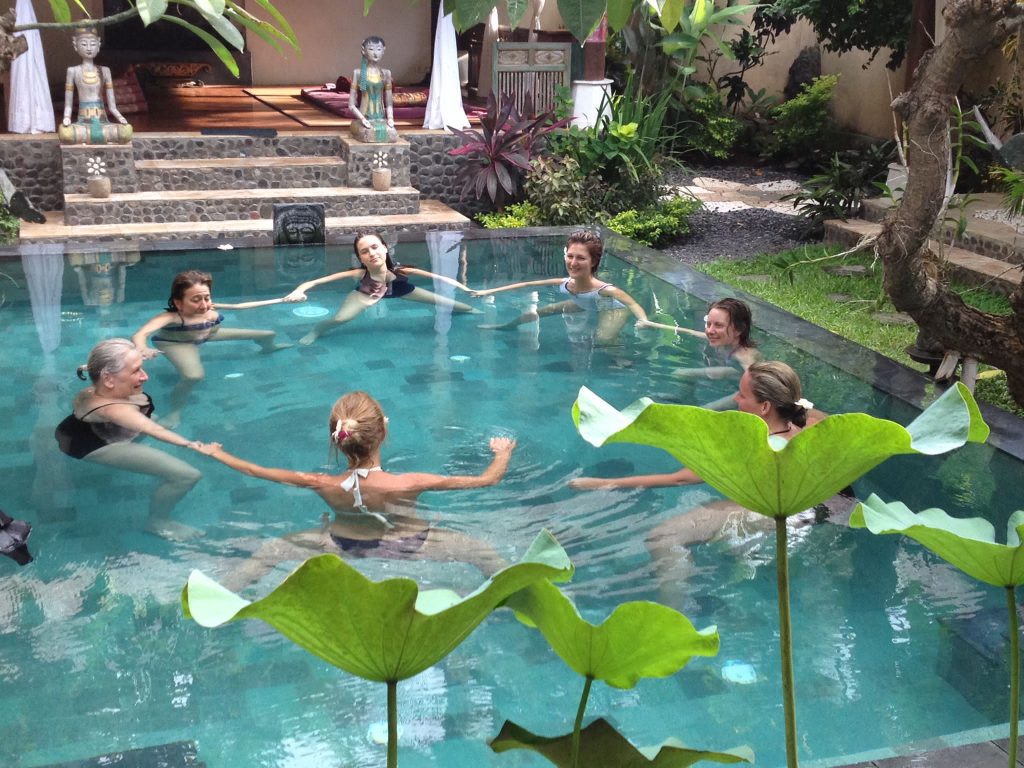 The Aquatic Bodywork requires an open presence and a very keen ability to listen to the said and the unsaid. Water, element of birth, of the feminine, of emotions, can touch deep psychological and emotional states and trigger processes of liberation and healing. Working on land makes it possible to fully welcome them. The group is there to surround and support. The intimacy and the softness of the bonds that a group creates in the water open the door to authentic exchanges. In sharing circles, participants learn to trust the healing field that the soul of the group is gradually creating.
Various tools like guided meditations, body and energy work, breathing exercises, communication and conscious contact with the earth, will help to balance the four elements in us and around us. Attention is placed on emotional exploration, creative expression through painting, dance, collage, etc.
An afternoon is devoted to the connection with nature, in order to fully feel one's own center and roots again.